How does one raise funds in medical emergencies?
When medical emergencies strike, it is likely to burn a hole in your pockets. And while having medical insurance is most likely to ease the burden in case of any emergencies, sometimes settlement might take more time than anticipated. All this while, the hospital is asking you to pay your bills as soon as possible, as you can reclaim the amount from your insurer once the formalities and cross-verification are completed.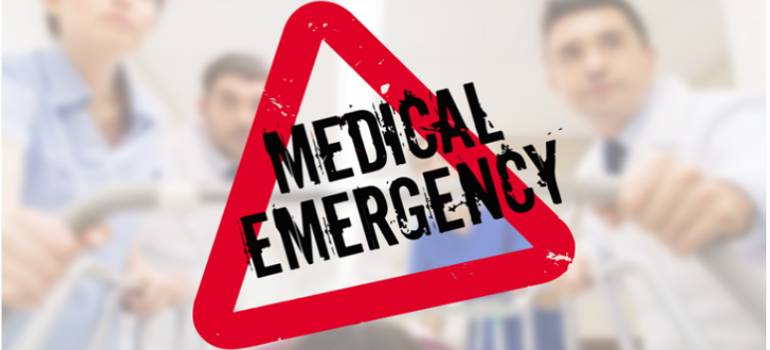 So, how can you raise funds urgently in medical emergencies? Let's explore some options.:
1) Swipe your credit card
The go-to option for many of you will be swiping your credit card to arrange the funds and make the payment. However, given the high interest charged over credit card payments — going as up as 40% in a year — calls for some discretion.
2) Check if your bank could offer you a personal loan
Based on your transaction history with the bank that you are a customer of, it is possible that you could be eligible for an already approved individual loan offer. If you qualify, the bank will transfer the amount to your bank within seconds via net banking.
Quick Tip: The Bajaj Finserv personal EMI calculator can help you find out the interest rate of the personal loan that you might have availed of depending on your credit score and relationship with the lender.
3) Getting money against your gold
Mortgaging your gold ornaments is also one of the most sought-after options in times of crisis. Applying for a personal loan against gold is simple as long as you know who to approach. Some non-banking financial institutions approve your request for a loan within an hour as long as you have your important KYC documents in place. The lenders will only confirm whether the gold you intend to mortgage is pure before green-lighting the process.
4) Money against FDs, securities
It is now possible to take a loan online against your securities, which includes mutual funds and stocks. There is a catch, though. You will only be eligible for the loan if you have stakes in the high-fund houses.
If you have the time to visit the bank branch, you can also apply for a loan against your fixed deposit. The process is easy, and money will be credited to your or the hospital's account with minimal delay.
Everyone must know how to raise urgently required funds in the wake of medical emergencies. Financial literacy can help you understand the multiple options before you and equip you to choose the most sustainable one. If you want to know more about personal loans and your eligibility, you can check out the Finserv MARKETS primer on personal loans.