All About The Chinese Actor Haozhen Wang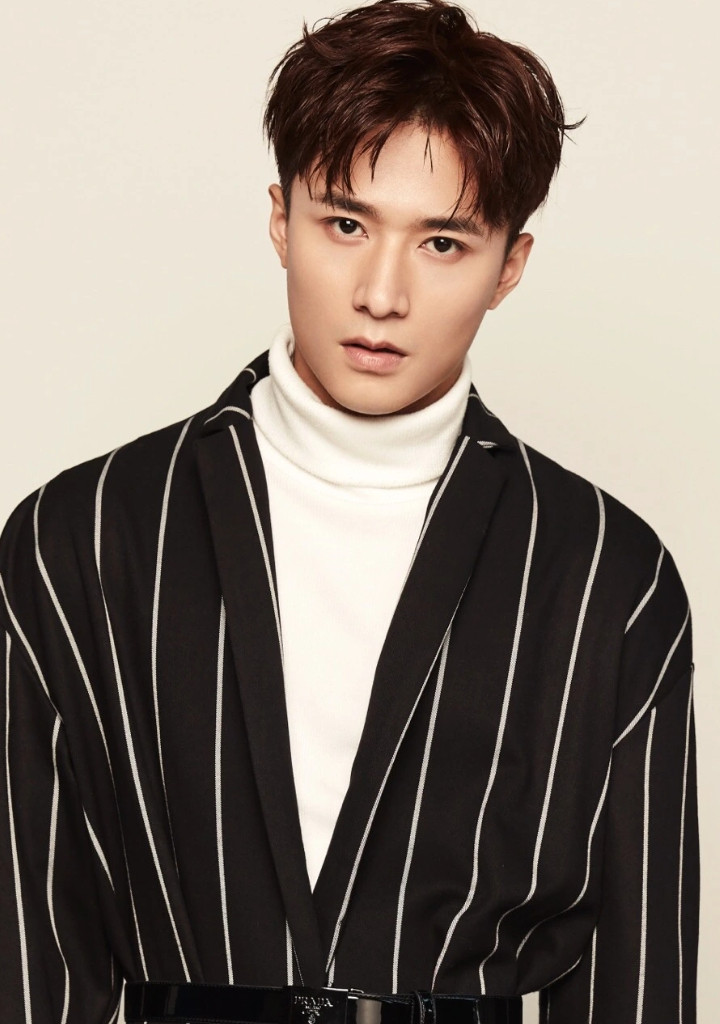 Haozhen Wang or Wang Hao Zhen is a Chinese television and film actor who was born on October 2, 1993. This Chinese actor born in Maanshan City (in Anhui Province) in Mainland China, has impressed Indian viewers with his cute and handsome appearance.
In English, he is known As Ben. Haozhen Wang completed his Grad education at Shenzhen University. And despite being a Chinese actor, his popularity has also spread throughout India. Many Indian Fans also visit and follow his profile/page, watch his films and television series, etc.
So, today, in this article below, we will learn more about this popular actor here…
More About Wang Hao Zhen
Name: 王 皓 祯 or Wang Hao Zhen
English Title: Ben
Stage Title: Wang Haozhen
Fandom Title: Zhen Xin Zhen Yi
Occupation is: Film and Television Actor
Birth Date is: 2nd Oct 1993
Birth Place is: China (Ma'anshan, Anhui)
Height is: 6+ ft
The Star sign is: Libra
Chinese Zodiac Sign is: The rooster
The blood Group is: O
Talent Agency is: Wang Hao Zhen Studio
Graduated from: Shenzhen University
Early Life Of Wang Hao Zhen
Wang Haozhen is a resident of Ma'anshan. At 16 years old, he was an athlete at his school and partook in numerous competitions. Simultaneously, he was even the director of the art and literary department of the student union as well as the head of the radio station of his school.
In his 1st year of high school, he acted as a host in the school celebration activities. From then on, he got more chances to host occasions and felt a passion for performing and hosting.
During his college entrance exam, he was accepted to the Dept of Performance of Shenzhen University, hence, embarking on the route of performing arts.
Acting Experience Of Ben Wang Hao Zhen
He started his career in a support role. In May 2015, Wang Haozhen starred in the romantic comedy "Dreamer".
In 2016, Wang Haozhen's studio was established; in June, he co-starred in the movie "Kung Fu Boys" with Kimmy Tong (An Ran) Lin Qiu Nan, and Liu Rui Lin. He played the support role here. The kung fu comedy movie co-starring Liu Ruilin and Tong Fei was released, in which he played the role of Acheng, a young man with intense martial arts skills.
The movie tells about a kid (Lin Qiunan) story, who grew up in America. The kid is a scamp with a "superhero ideal". His parents send him to China to live with his uncle Yuan. They started living there together and the boy believes that he has to take care of his "fragile uncle." However, he somehow gets involved in an international crime, a stimulating duel inevitable.
In 2016, Wang Haozhen also participated in "The Legend of the Monster", which was about year 3018 in a similar Universe, the creatures from the Seas and Classic Mountains are living among humans.
In 2017, the crime drama film "The Wolf Warriors" co-starred Wang Haozhen, Yu Xiao Guang, Jenny Zhang, Marcus Zhang, and Yuan Zi Yi was released.
In the same year, Ben Wang acted in the support role of "Zuo Lin" in the movie named "Through The Eye". Ben Wang co-starred with Xue Jia Ning (as Ming Yi) and Benny Chan (as Go Muk).
In 2018, participated in the criminal investigation and suspense web drama "Talking Bones", playing Deng Zhong.
In 2019 September, starred in the web drama "My Girlfriend Is an Alien", playing Han Jin Ming.
In 2021, Ben Wang has appeared in a total of a few dramas. The dramas were as follows
No Boundary Season 1 & 2
Only
Bright as the Moon, and
The Unknown: Legend of Exorcist Zhong Kui
In 2022, he played the support role character of "Yang Rui" in the drama named "Dr. Tang"
Movies
Through The Eye (2017)
Champa Flower (2019)
Shadows of Love (2012)
Kungfu Boys or Ah Cheng in 2016)
TV Series
Rosy Business (2009)
Dreamer (2015) as Fu Chu
The Legend of the Monster (2016)
Taekwondo and Belly Dance (跆拳道与肚皮舞) (2017)
The Wolf Warriors (2017) as Chen Li
Talking Bones (2018) as Deng Zhong
My Girlfriend is an Alien (2019)
No Boundary (2021)
One and Only (2021)
Wen Tian Lu (2021)
Bright As the Moon (2021)
Dr. Tang (2022)
The Legend of Yao Xiang (2022)
FINAL WORDS
Haozhen Wang is not only responsible and talented but also has excellent academic performance, and his appearance, figure, and voice are also excellent.
Whether Wang Haozhen is a small and fresh style, a domineering president style, or a literary style, he can easily control it, which makes people's eyes shine.
In addition, he has a sunny and handsome appearance and is quite recognizable. Wang Haozhen's role is also ever-changing and non-repetitive.